American, comfort, tater tots, gluten free, vegetarian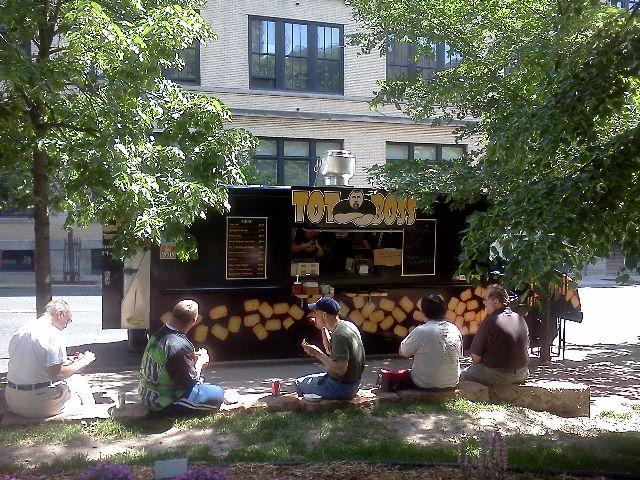 The TOT BOSS food truck specializes in tasty tater tot concoctions, including: poutine tots, tater tot nachos, loaded tots and more.
Several items are gluten free and a few can be made vegetarian.
- Email me at theboss@totboss.com to schedule an event.
- Visit totboss.com for our standard food truck menu and a schedule of our participation in public events.
- Find our trailer at many popular events each year - including the Minnesota State Fair, located on Underwood just north of Dan Patch.
- Follow us on Twitter (totbosstruck) and Instagram (totboss).