American BBQ Tacos Burgers Fair Food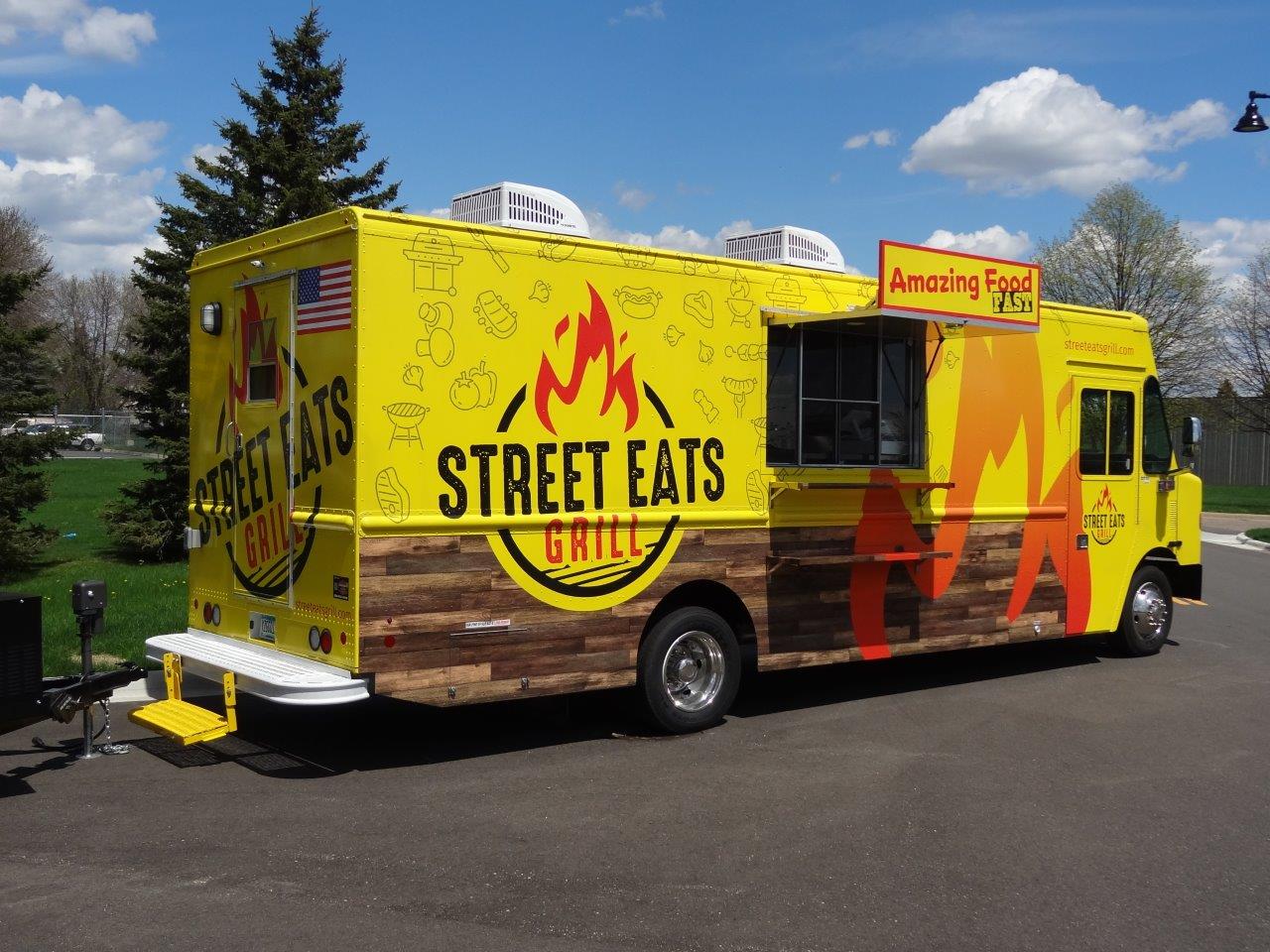 Street Eats Grill is the Twin Cities premier flexible menu food truck. We have you covered for Burgers, Sandwiches, BBQ, Tacos, Fair Food, and more! Tell us your ideal menu and we can make it happen!

We specialize in large scale events ranging from corporate lunches, picnics, weddings, grad parties, and larger festivals. Our entire operation is designed to serve amazing food to large groups with no wait time! We have served groups up from 50 to 750 people.

We serve out of this world BBQ Sandwiches, Tacos, Ribs, fair food items and more. Amazing mobile food is our passion!

Our truck and equipment was brand new in 2022. We are one of the few mobile food companies that own and operate their own dedicated food truck commissary kitchen. We operate 3 brands.

We look forward to helping you plan an amazing event. Contact us today.

We operate year round.