Pizza, Pasta, Hoagies, Cannoli, Espresso Bar, Wine & Beer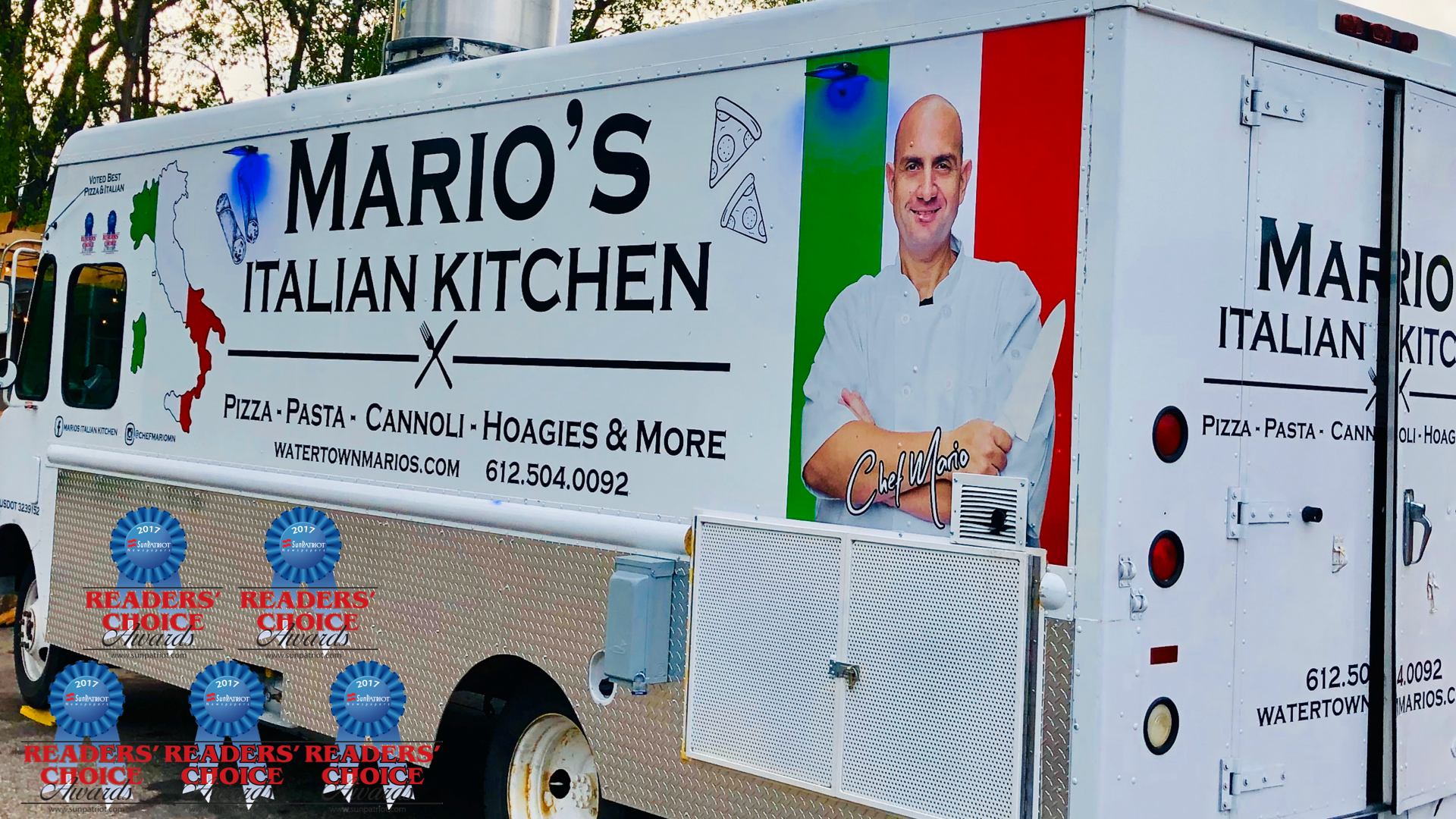 It continues with a storied reputation, a legacy spanning more than 50 years of Italian kitchen routines. And it culminates today in the all NEW Mario's Italian Kitchen Food Truck, an extension of one of the most popular Italian Restaurants in the Minneapolis area, voted Best Pizza and Best Italian!
Mario's old school, yes, but not old-fashioned. Recipes that have been in the family for generations have been carefully re-imagined. Familiar dishes have been done a little differently, given new, enticing twists. And, as always, the freshest, cleanest and local ingredients are used whenever possible.

Follow our truck, or visit our restaurant (reservations recommended) Mario's Italian Kitchen than in the wonderful historic town of Watertown, Minnesota!