American, comfort food, hamburgers & grilled sandwiches (grilled cheese, BLT, Reuben, patty melt) , french fries, onion rings & cheese curds. We even have a gluten free bun and a veggie patty burger for the vegetarians.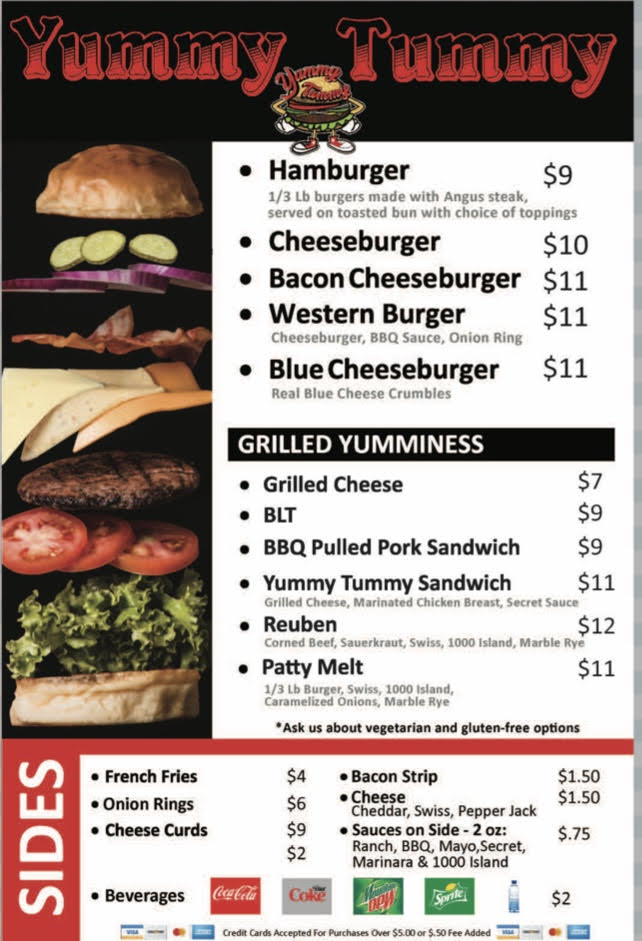 Food is LOVE and we want to show our love through the food that we make and serve. We aren't fancy or frilly. We are true Minnesotans that love to see the smiles on our customer's faces when they eat our variety of burgers, grilled sandwiches and our specials that we offer.
Once you try our Yummy Tummy sauce, you'll be requesting it for your fries, curds, rings and more.
Follow our FaceBook page to find our serving locations.
We hope to see you soon at graduations, memorials, school and church functions, weddings, anniversaries, private and corporate events and more.
We run seasonally, from about mid-April through mid-October.