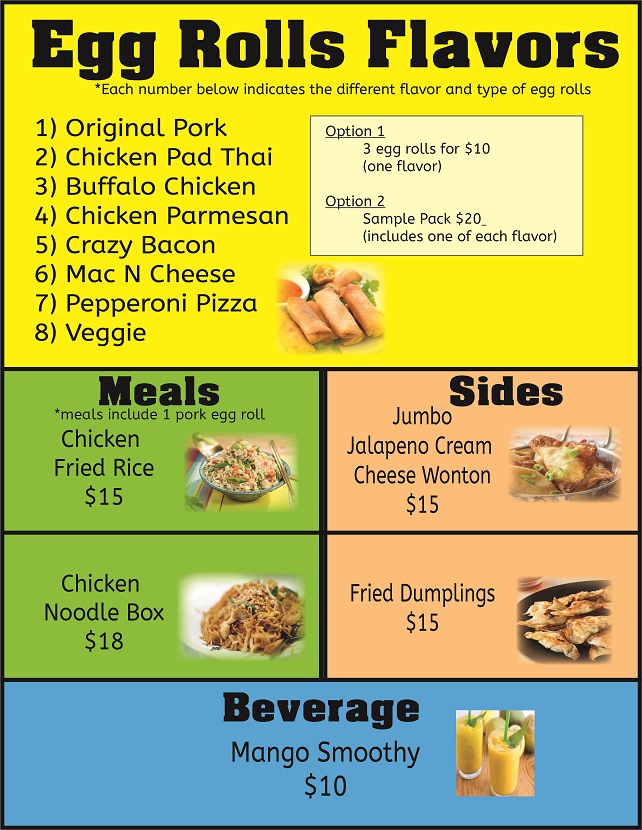 Sumo & Smoh are nick names of the food truck founders . They have spent the last 5 years developing some of the most delicious egg rolls in town. Now offering EIGHT flavors, they have the largest egg roll selection in the nation.

They spent two years mastering their Fried Rice & Noodle Box combo special.

Their house Jalapeno Cream Cheese Wonton are uniquely DELICIOUS. *a must try.

Mango Slushy is a delicious sweet drink that will make you feel complete.